I read 6 books in February, which is one better than January. But I started several that I'm in the middle of, that I just didn't finish before the month was up. It was a better reading month rating wise as well, since I read a few 5 star books and a few 4 stars. On to the reviews!
---
Reviews
---
The Wife Between Us
by Greer Hendricks and Sarah Pekkanen
The Wife Between Us was one of those books I kept seeing around and wanted to read but wasn't planning on getting to very soon. Then it was chosen as the book of the month for my IRL book club and I decided to download it as an audiobook. I can say that yes, I liked it, but it was mostly a just okay book. Because the summary warns you that there's a big twist, I was able to guess it because I was waiting for it the whole time. Once that was revealed (about half way), I lost a bit of interest in the characters. I didn't find the protagonist(s) likeable and really didn't care about their marriage or the lives they were leading. It was interesting in the mystery aspect, but once I figured out what that was, I sort of felt meh about it. It was entertaining enough to keep interested until the end, but not for any particular reason other than I wanted to see how the authors would wrap up the story. The ending was just okay too, kind of weird. And the epilogue felt completely unnecessary and totally unrealistic. I gave this one 3 stars but it's closer to a 2.5 (I just don't do half ratings). It was fun to discuss for my book club but the book was just whatever for most of us.
Rating: ★★★
---
Dread Nation (Dread Nation #1)
by Justina Ireland
This book takes place during the Civil War era but with zombies. It's such an interesting take on history while being super fast paced, so I was sucked into the story immediately. There's lots of twists and turns, non-stop adventuring, and plenty of zombie killing to keep me satisfied. The author didn't shy away from the racist times and how such would have affected people of color if a zombie outbreak would have affected everyone. I wasn't too sure if this one was for me at first, but I'm glad I gave it a chance because I really liked it!! I look forward to seeing where this series goes after this and hope to see the second book soon!
Rating: ★★★★
---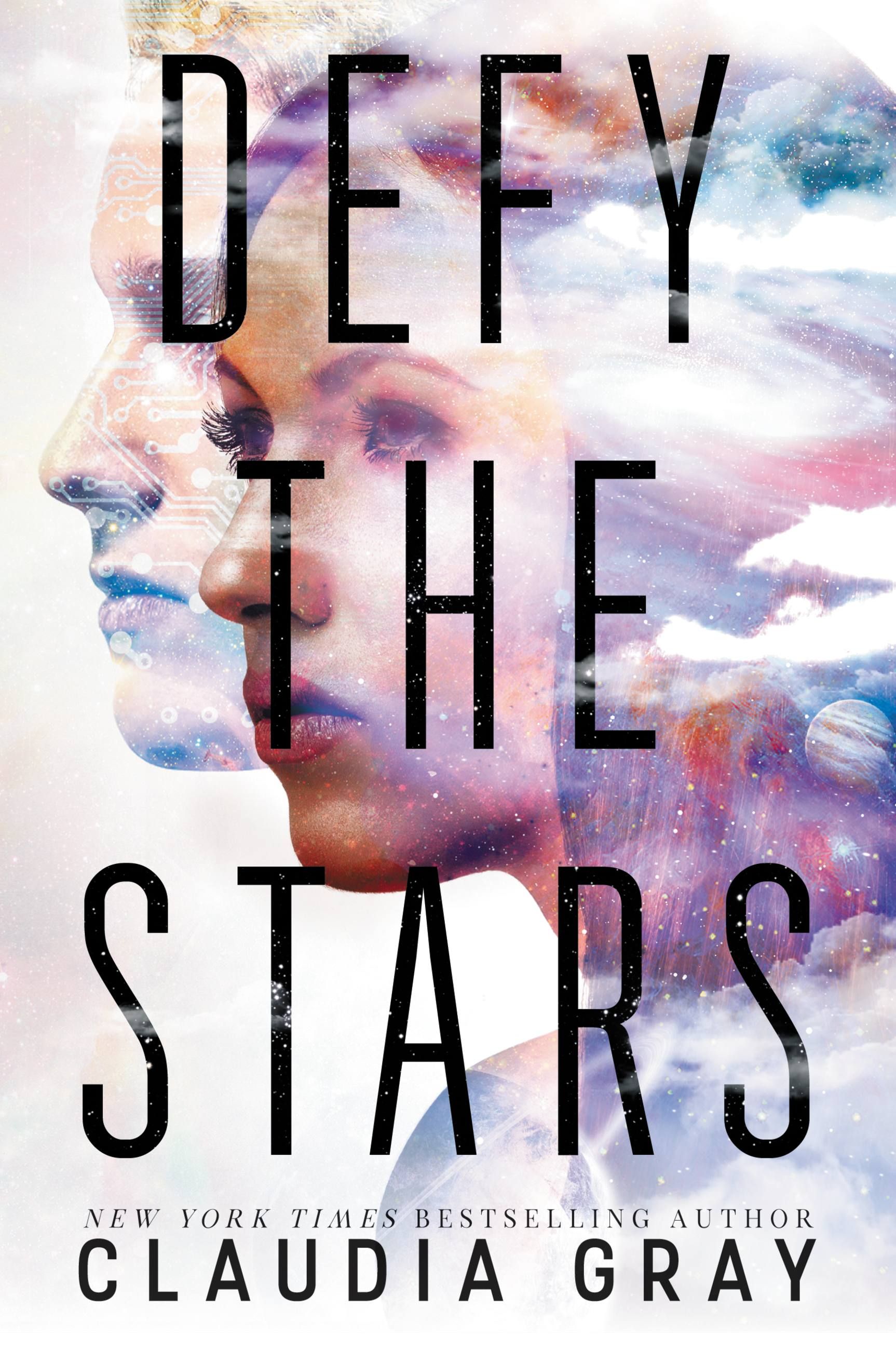 Defy the Stars (Constellation, #1)
by Claudia Gray
This one caught me by surprise because I was a little unsure if I wanted to read a Claudia Gray book. I tried reading her
Evernight
series and basically hated the first book. But I knew it was time to give her a chance and I'm so glad I did! This sci-fi book takes place in outer space and follows to different perspectives, both very different characters who are forced to team to accomplish a mission. I was pulled in from the beginning and came to really like both characters, Naomi and Abel, and really wanted them to succeed and survive. The story is fast-paced and I look forward to continuing this series with the next book because I want to know what happens next asap!
Rating: ★★★★
---
Shadow and Bone (The Shadow and Bone Trilogy, #1)
by Leigh Bardugo
I've been hearing about this series for a while now because it's so popular, but I've had this on my shelves for years and didn't feel as intrigued to read it as everyone else. I finally picked it up to read Six of Crows, which takes place in the same world, but wasn't sure what to expect. I don't pick up fantasy books as easily as others because sometimes the expansive worlds are too much for me to actually get into, but that wasn't the case with this one. Leigh Bardugo has written a very complex work but the story/characters are followed with ease because the protagonist, Alina, is discovering herself and world as we are. The book is slower paced, but I found myself captivated by she was dealing with and read this a lot faster than I expected. I am looking forward to starting the next book in the series right away.
Rating: ★★★★
---
Fullmetal Alchemist: Fullmetal Edition, Vol. 1
by Hiromu Arakawa
I'd been dying to pick up the manga for Fullmetal Alchemist since I watched the anime years ago. I love this story of two brothers who go through so much to try and gain their bodies back after an alchemic mistake. I picked up the Fullmetal Edition and love it. The story is almost the same as the anime, as the first two or three episodes I believe, and I was able to appreciate so much. I definitely recommend any fans of the series to pick this up, although I do suggest watching the anime before the manga because it is a lot to take in and easier to be understood on screen.
Rating: ★★★★★
---
White Fur
by Jardine Libaire
In all honesty, I had no idea what this book was about but it was on my Netgalley list and I found it available in audiobook so I checked it out without knowing anything. The story takes place in dual perspectives following two completely opposite characters that develop a sexual obsession which eventually turns into something more. Together they face all odds, and I was really surprised which how much I wanted to know where it would all end. I wasn't captivated throughout the whole book but I was interested in knowing where the story was going to end because of the glimpse into the future we get in the first few pages. I did lose some interest in some of the middle areas and probably would've skimmed it if I had been reading a physical book. Instead I found myself losing focus in the audiobook but kept going. I'm glad I got through it cause this was such a unique story that I'm glad I didn't miss out or give up.
Rating: ★★★
---
And that's all for my review in February! I do hope to finish more books next month, but I'm glad I was able to get through these at least this month.